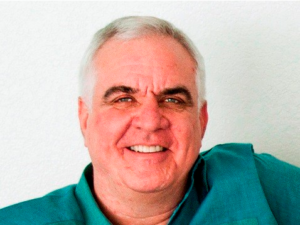 Realty Valuation Services/RVS was initially started by Mark Fernald and Chris Pierce in 2010. Things in the real estate market had been challenging since the financial collapse in 2008, and the two decided to pool their resources and create a full-service, well-diversified property appraisal company. Mark, an SRA, brought the corporate experience to the table. His experience with GF Hansen and later Fidelity/LPS was a good balance for the firm. Mark has over 40 years of experience in the property appraisal business. Chris, an MAI/SRA, had his own practice for 18 years and brought practical experience from running his firm. His prior experience in development gives him almost 30 years of experience in real estate.  In 2012, after growing for several years, the company opened up a new office in Southern California, which Mark managed.
Fast forward a few years, and after a big life change, Mark moved to Bend, Oregon. He opened up a new appraisal office here to service clients' needs in the Central Oregon market area.  Mark is currently managing this office. 
About Mark Fernald, SRA
Mark Fernald started his property appraisal career in 1982 after receiving a bachelor's degree in Finance/Real Estate from Cal State University Fullerton and acquiring his Real Estate Broker's license in 1981. He gained his appraisal knowledge as a staff and review appraiser for First Mortgage Corp until 1987, at which time he joined TRW Real Estate Loan Services as a Chief Appraiser for the Western United States. In 1989 he earned the coveted Senior Residential Appraiser (SRA) designation from the Society of Real Estate Appraisers, currently known as The Appraisal Institute.
In 1992, he joined Hansen Loan Quality Services as Chief Review Appraiser and helped to build the business into a nationwide leader in appraisal valuation and quality control. As a part of G.F. Hansen/LPS Applied Analytics, he held positions ranging from Chief Review Appraiser, SVP/Director, and positions in Product Development.  Responsibilities included overseeing all areas of collateral risk analysis and valuation, quality control, operations, training, and management. Additional responsibilities included Capital Market business development, all facets of the nationwide quality control work received from government sources, including HUD, FNMA, and FHLMC, as well as participating in the expansion of this market for the company. He was instrumental in developing most of the review and valuation products used today, including Desktop Valuation, PRO Value, Tie Out, and Field Expert products. Mr. Fernald developed new products and markets for the company and coordinated new and existing products within the company.
In 2010, Mr. Fernald fulfilled his dream of starting his own Real Estate Appraisal business. Using his 30 years of expertise after being exposed to "everything in the appraisal world," having held almost every position from staff appraiser to Nationwide Chief Appraiser and traversing the dysfunctional corporate world, he is now happily providing his valuation knowledge to assist his clients.
He specializes in high-end, complex assignments in Central Oregon and, previously Southern California area, which best utilized his experience and knowledge. Mr. Fernald holds state residential certifications in Oregon, California, and Colorado.
Our valuation and appraisal service experience spans over 40 years in the Central Oregon and Southern California marketplace. With this depth of understanding of the Real Estate industry, we have the knowledge and expertise to handle all of your property appraisal and quality control needs. We are experts in Residential Property Valuation, Lending appraisals, Estate and Probate appraisals, Divorce appraisals, FSBO appraisals, Pre-listing appraisals, Tax Appeal appraisals, and Cash Transaction appraisals, Desk and Field Reviews, Forensic Reviews and Desktop Reconciliations. We cover the complete Central Oregon market area, including the counties of Deschutes, Crook, and Jefferson counties.
Get in touch with us if you are looking for a Deschutes County Home Appraiser, Crook County Home Appraiser, or Jefferson County Home Appraiser.
We also provide nationwide coverage for appraisal desktop reviews, desktop appraisals, hybrid desktop products, valuations and reconciliations.